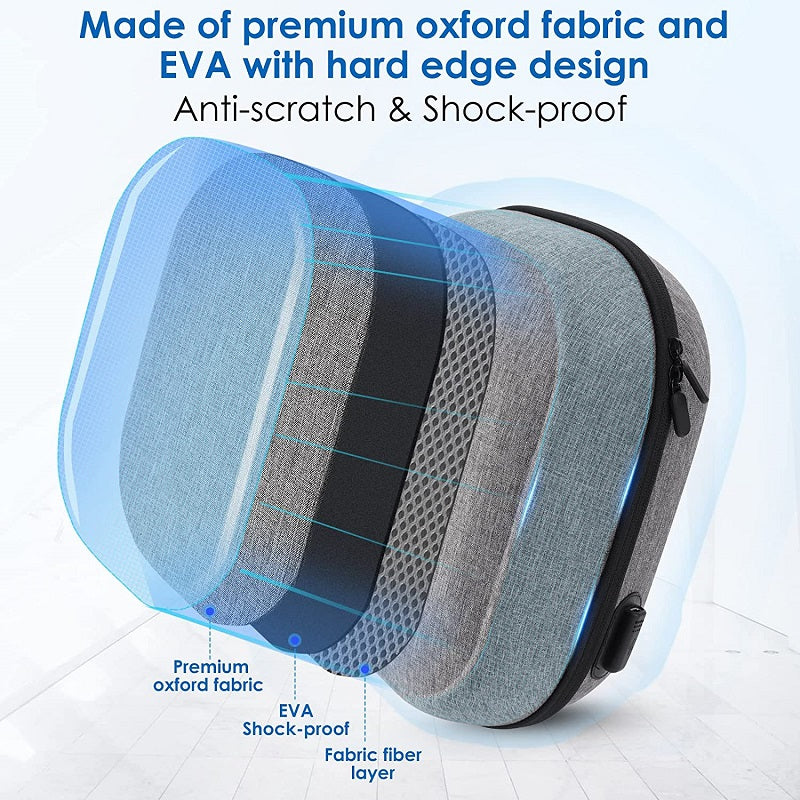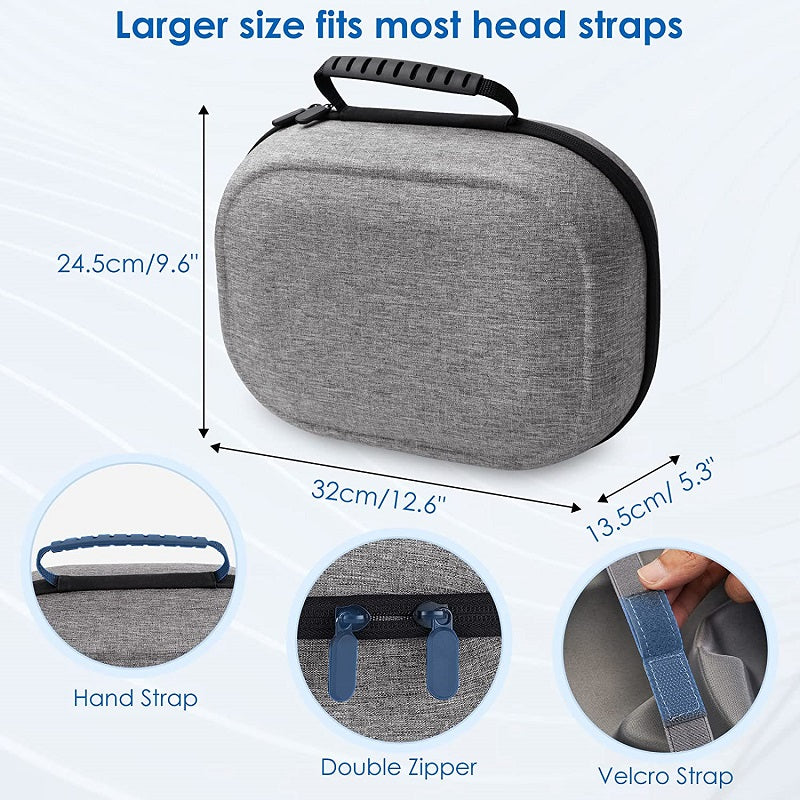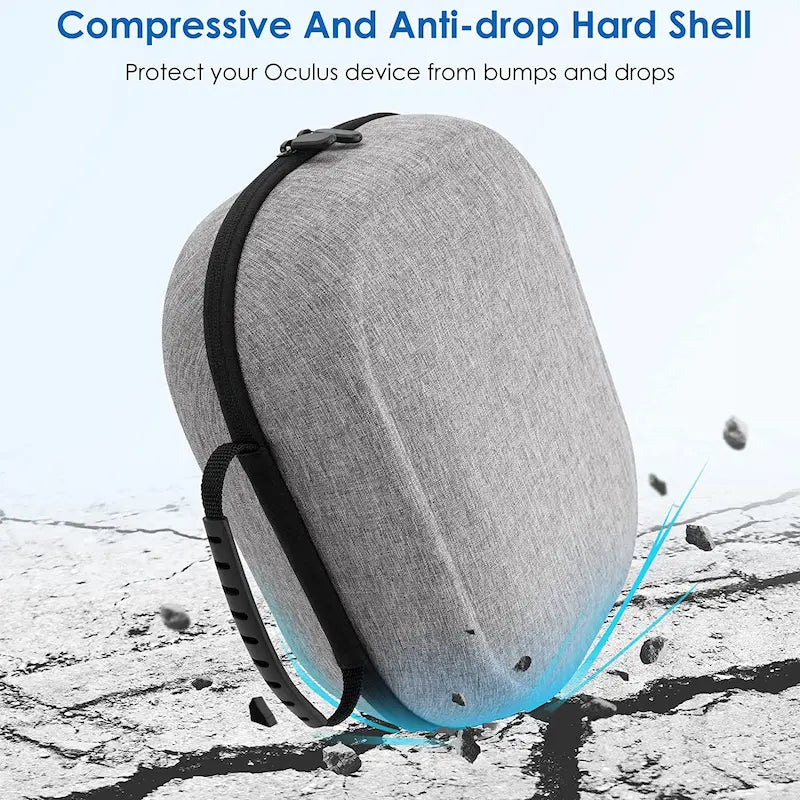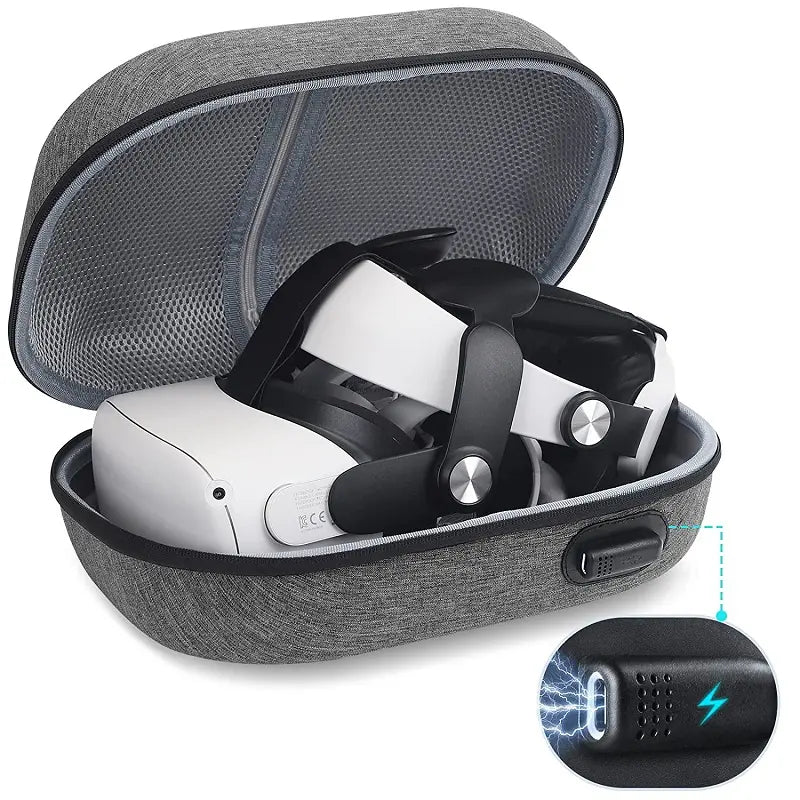 Always charged and ready Tired of your Quest 2 running out of charge while you're fully immersed in your entertainment experience? Never again. The YogesVR carry case comes with a power bank installed securely within it. With a large battery and convenient USB-C quick charging, you can ensure your Quest 2 or Elite VR device is always full of juice and ready to play at a moment's notice.
Designed for the Quest 2 While the YogesVR case has enough room to fit most common VR headsets, it's perfectly designed with the popular Quest 2 or Meta Quest 2 headset in mind. This guaranteed fit allows for maximum security and protection while you're out and about. There's even enough room for the head strap and touch controller accessories - everything you need to enjoy VR wherever you go!
Ultimate levels of protection The Yoges case is designed to keep your Quest 2 device safe while you're out and about. The case is made from three main layers; the first a professionally constructed using premium anti-scratch Oxford fabrics, the second a shock-absorbing EVA layer, and the inner layer a soft fiber lining that cushions your device. With elastic straps to secure the headset in place, you can rest assured your Quest 2 is safe and secure while moving, even if bumped or dropped.
A luxury aesthetic We take style very seriously, and our carry case is an excellent example of our attention to detail. With an exclusive, modern appearance that's both simple and gentle, jet-black zips, and an executive carry strap, comfort is maximized, and functionality has never been better.
Built for adventures & at-home fun It doesn't matter where you go or how you use your Quest 2; this case has got your back. With a built-in compartment for all controllers, USB cables, and accessories, this is not just a storage case but a portable travel case and complete hub for your Quest 2.
With dozens of five-star reviews and a 100% satisfaction guarantee, this is a carry case you'll love the moment you start using it. 
Pick up your YogesVR carry case today and take your Quest 2 VR experience to the next level!
Regular price

$32.99

Sale price

$45.99

Unit price

per
Overview