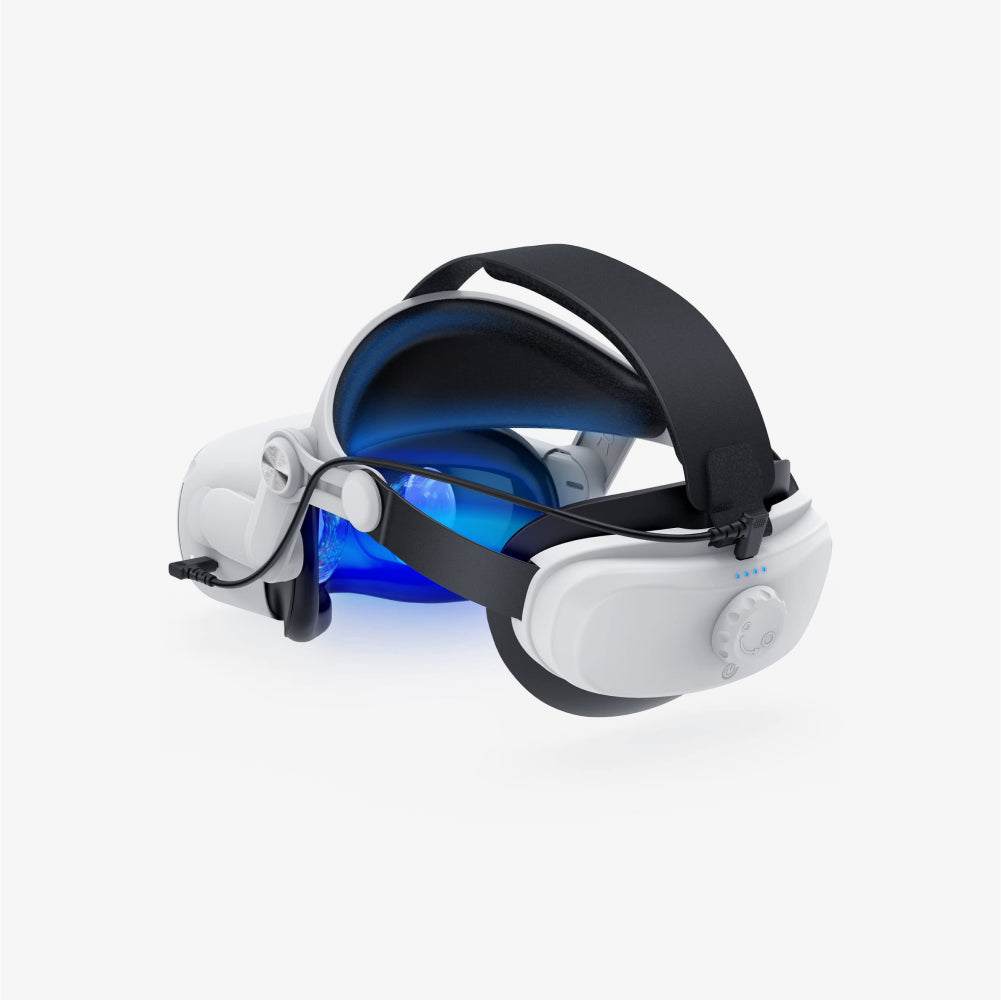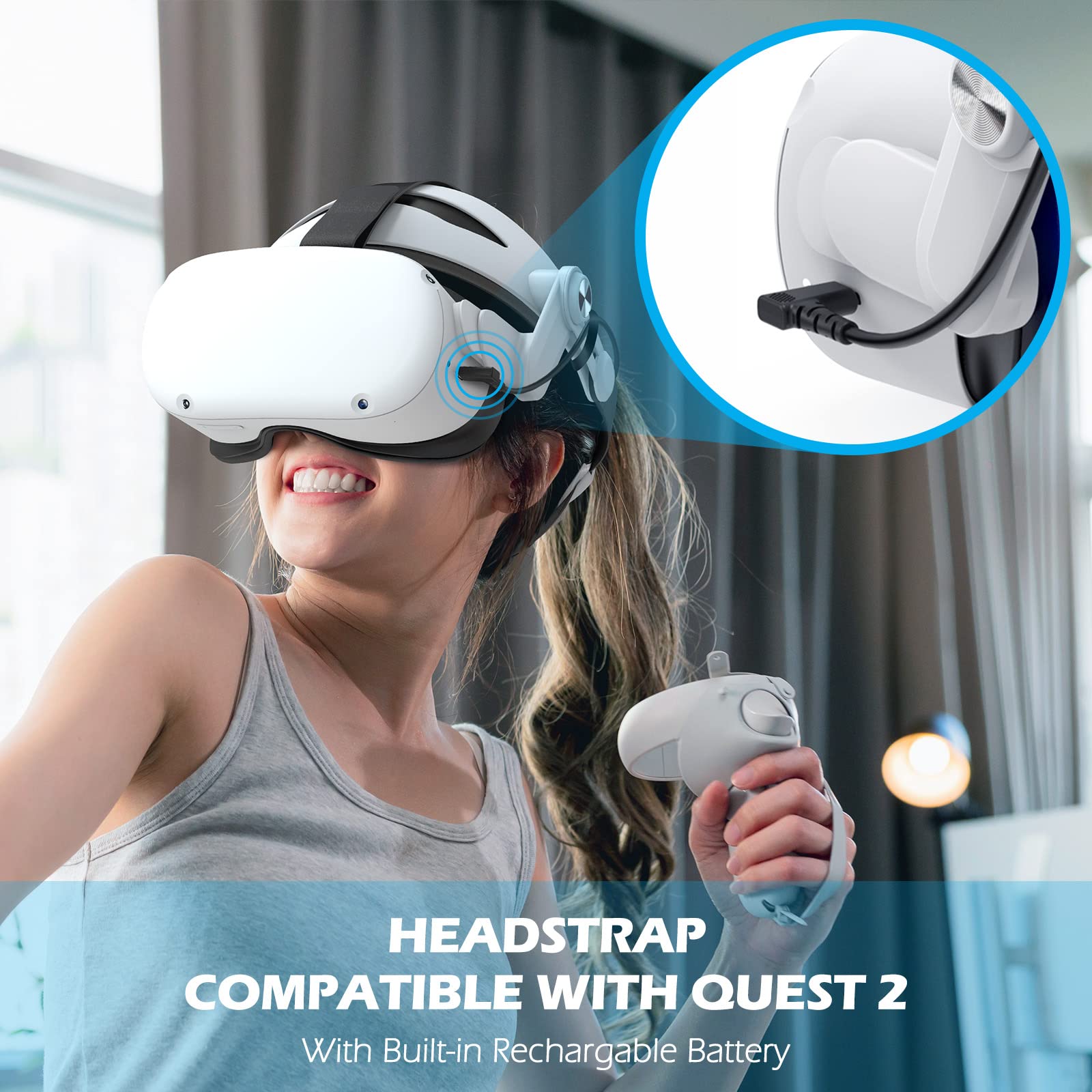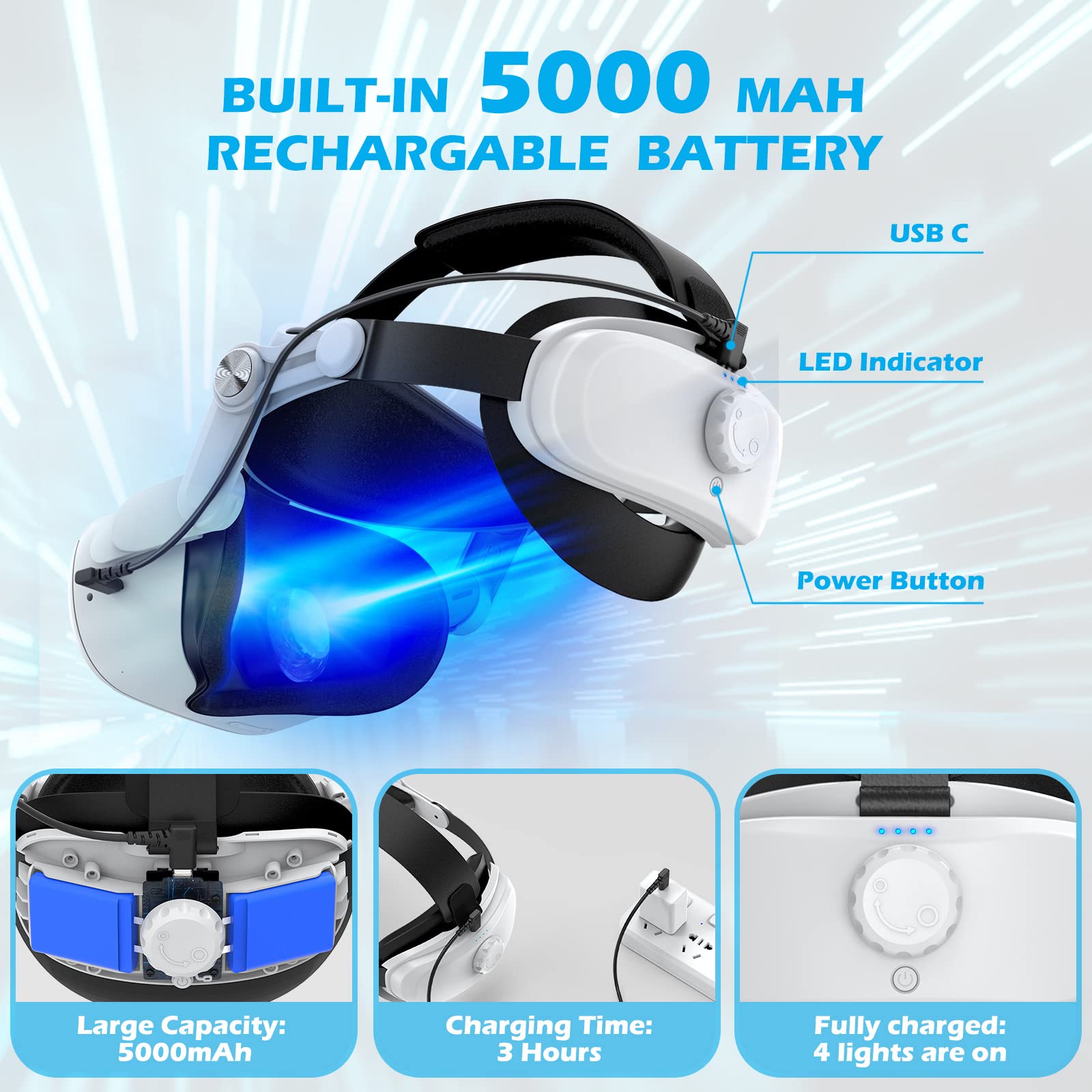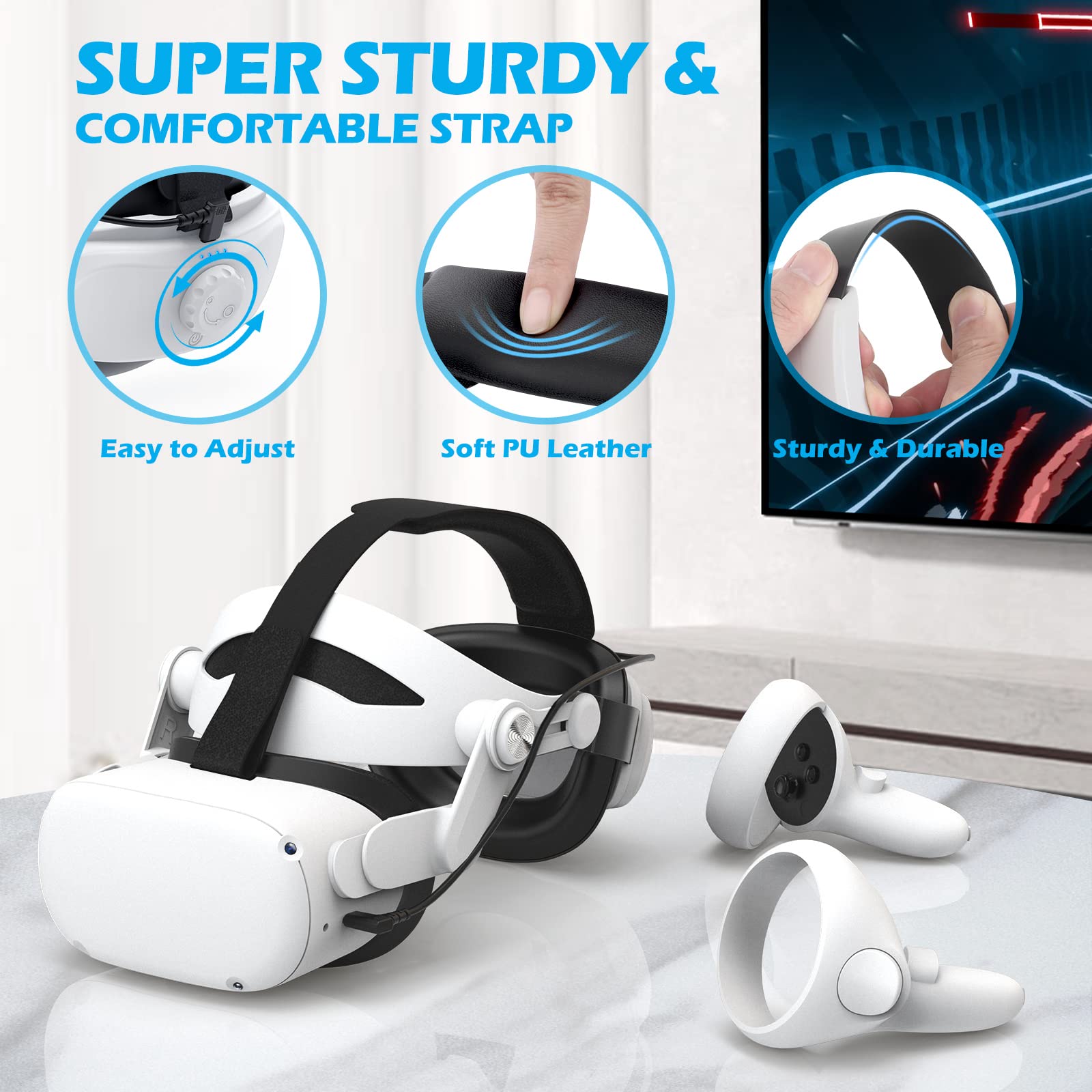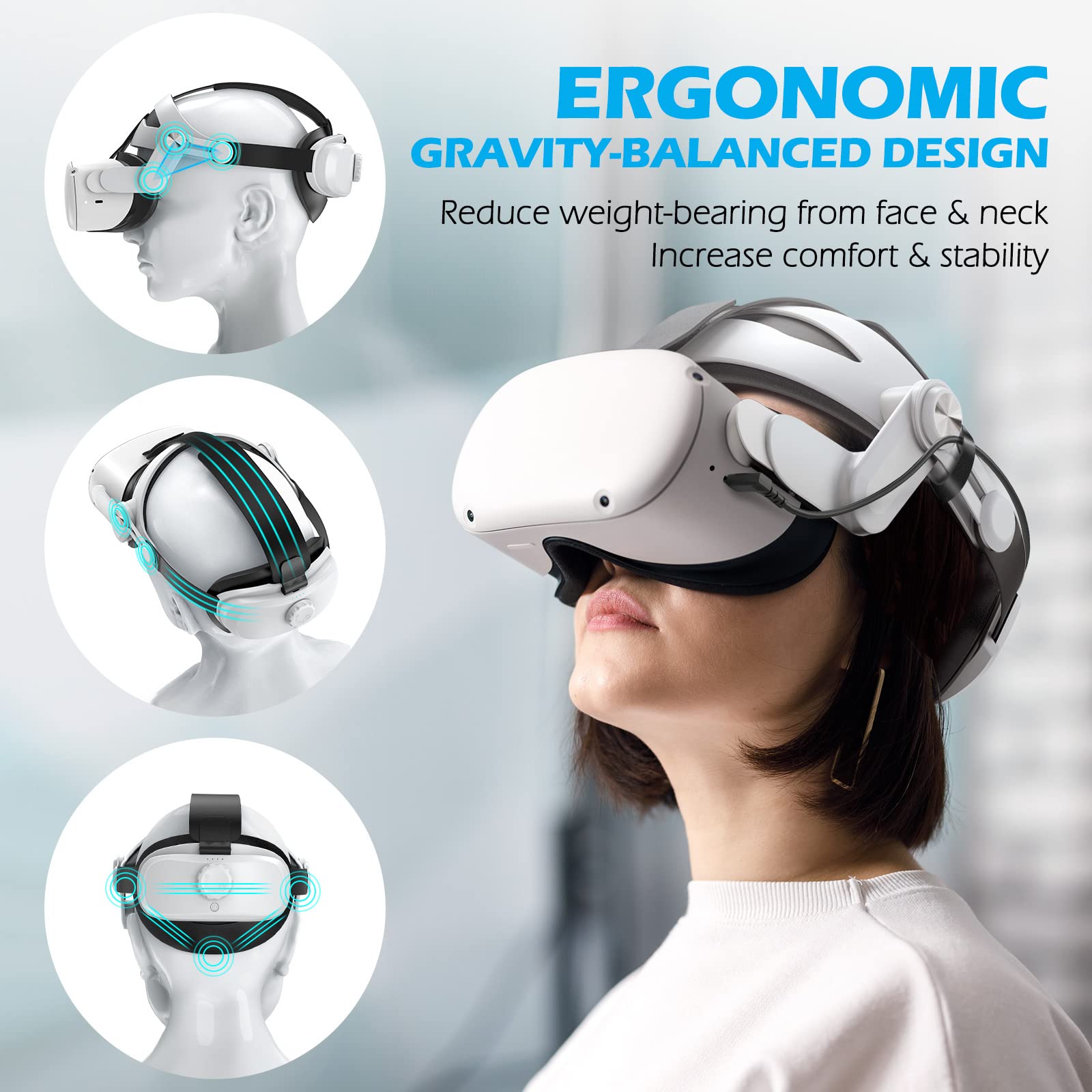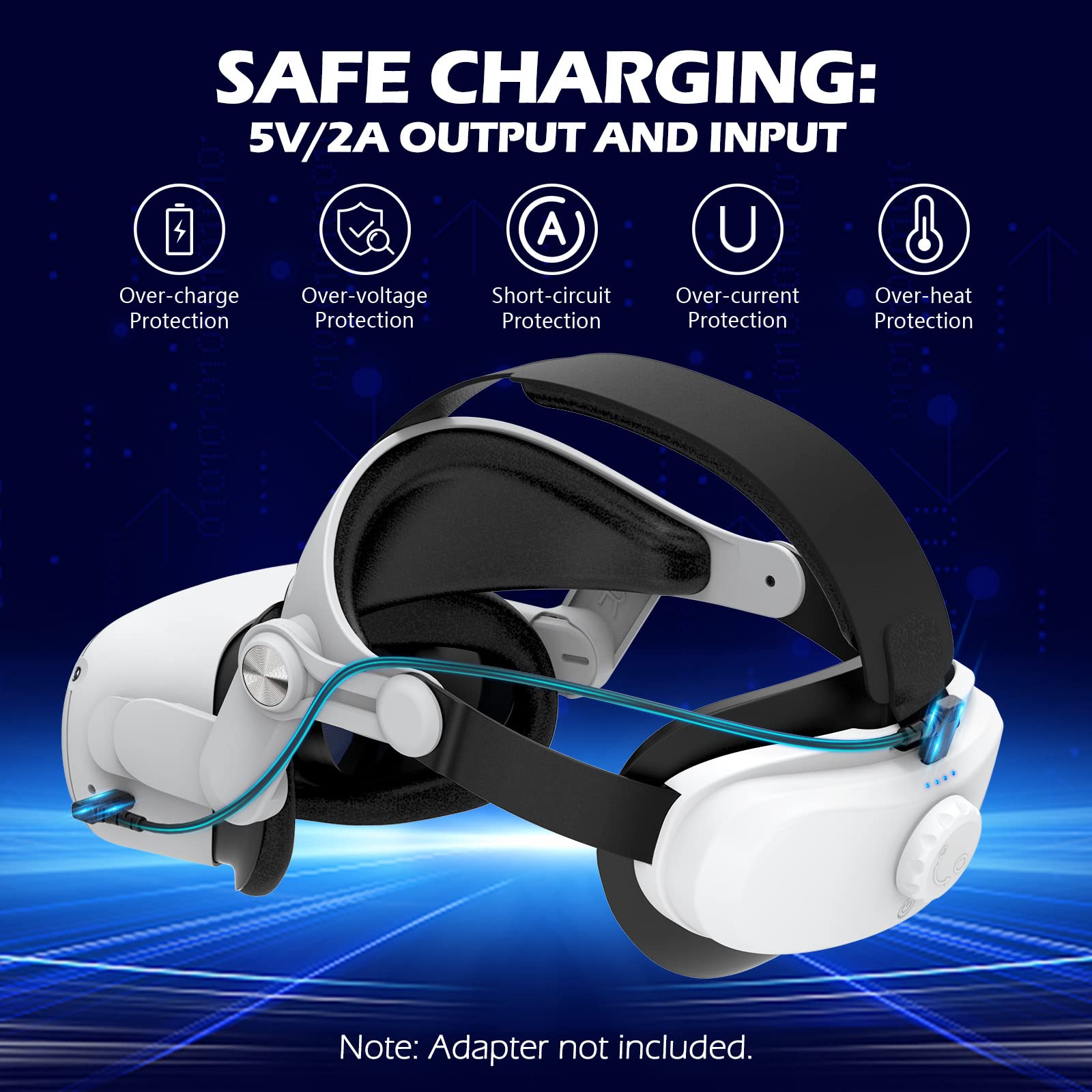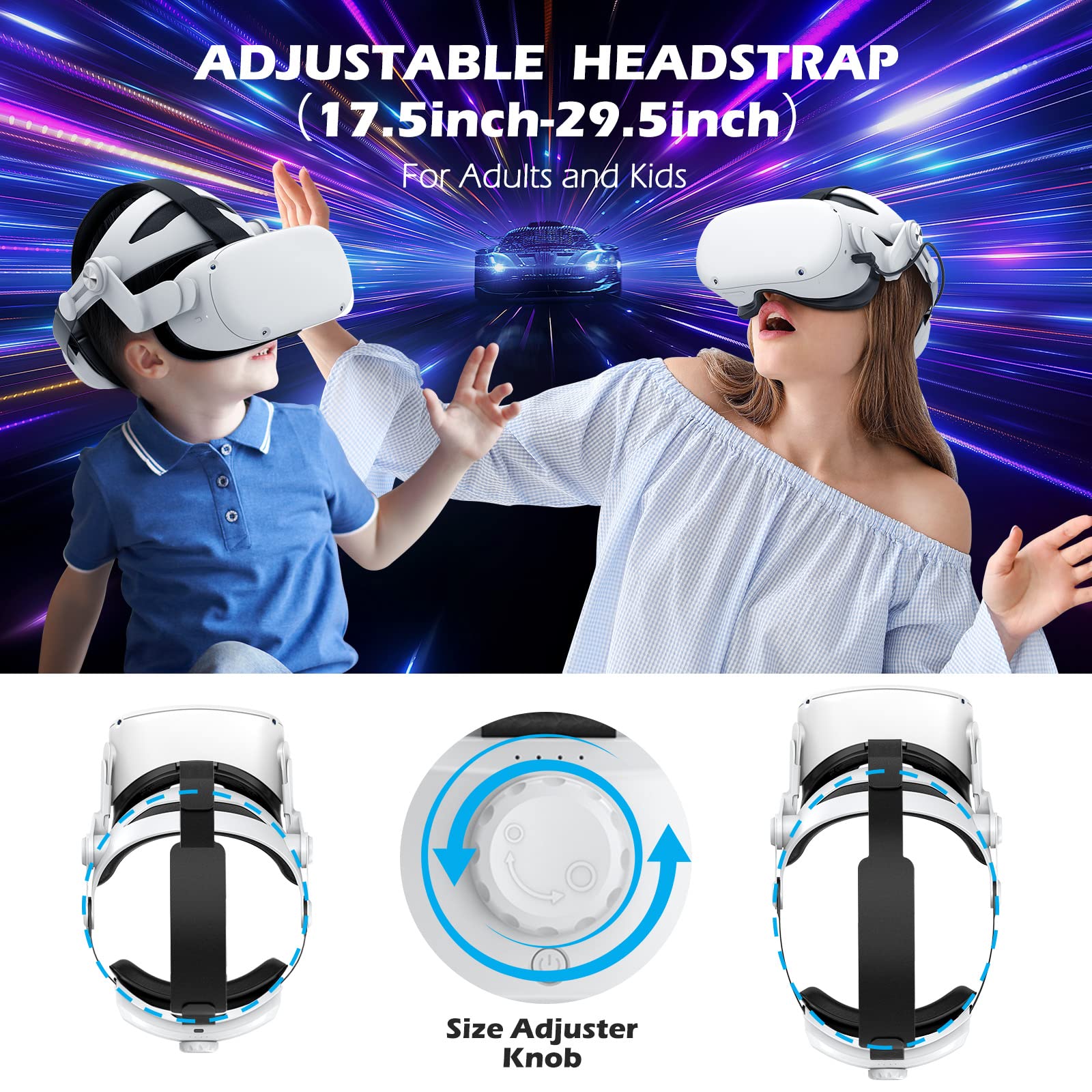 Staying immersed in the virtual world shouldn't mean sacrificing comfort! We've got your back with the YOGES VR Head Strap With Battery YG02 For Oculus Quest 2.
Extraordinary Battery Life
Equipped with a revolutionary 5000mAh Rechargeable Battery, you won't have to worry about stopping your gaming session because of low battery life. This amazing head strap charges the Oculus Quest 2 headset with its USB-C Charging Cable so you can power through your favorite virtual adventures without interruption. This amazing YOGES invention will extend your gaming experience by up to 3 hours for maximum VR game time!
Exceptional Accuracy
Due to the headset being designed with gravity-balanced technology, gamers can now enjoy one of the most state-of-the-art VR experiences in a precise way like never before. The entire design is distributed evenly across your head, reducing face pressure and maximizing comfort.
Upgraded Materials
We've taken our old headset model and decided to make it better in basically every way, including the materials we've used across the device. This includes PU leather cushions around the headset, a material known for its breathable, comfortable properties that make it ideal for long gaming sessions.
These cushions also prevent any plastic from rubbing or pushing into your head and are straightforward to clean. No more having to worry about sweaty gaming sessions making you feel gross.
Designed for Gamers of All Ages
Of course, comfort is of the utmost importance, and there's no point in having all these premium materials and state-of-the-art design features if the headset doesn't fit.
Fortunately, the YogesVR Head Strap is fully adjustable across all dimensions. The gear-knob can be turned to increase or decrease the strap size between 17.7 and 19.5 inches, making it ideal for adults, kids, and teens alike.
But don't just take our word for it.
With dozens of five-star reviews across the internet, double the playtime thanks to the extended battery, and the most comfortable experience on the Quest 2, this is VR like you've never seen it before.

Regular price

$69.99

Sale price

$55.99

Unit price

per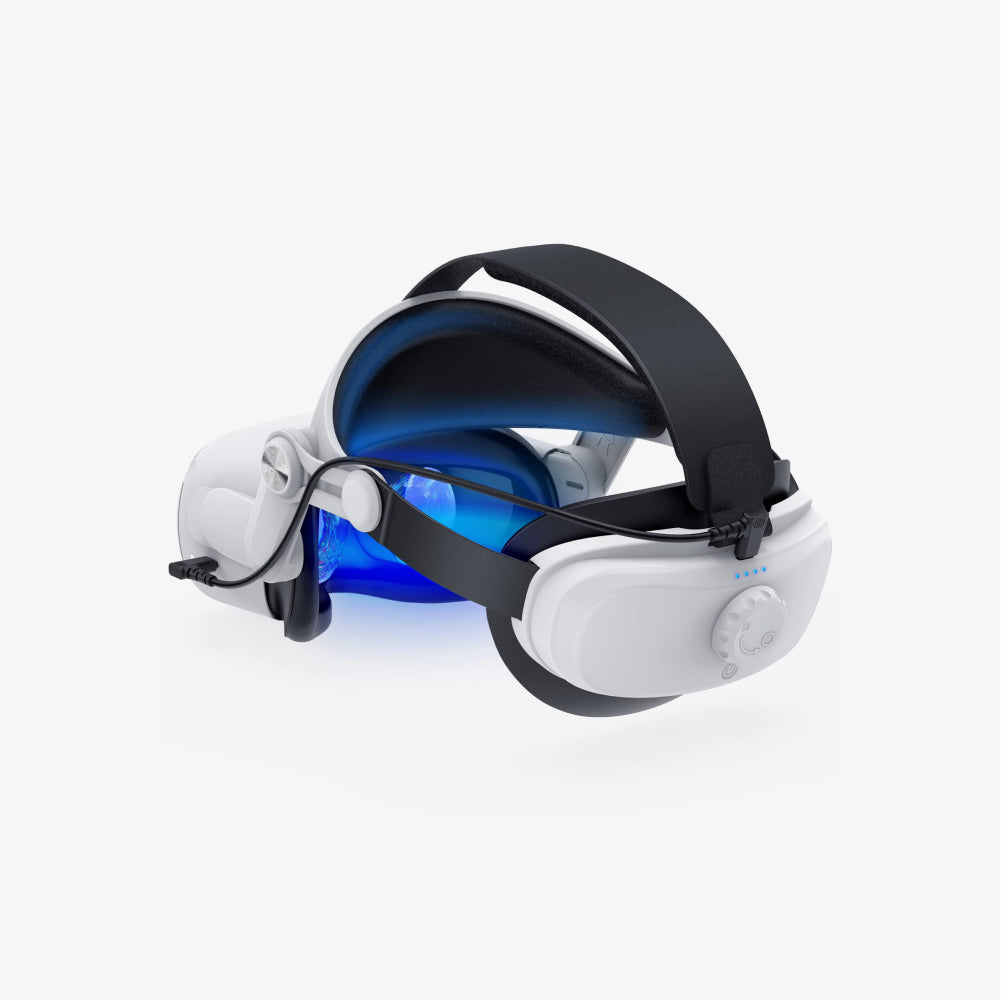 Head Strap with Battery YOGES Q2 5000mAh Rechargeable Head Strap for Oculus Quest 2
Overview