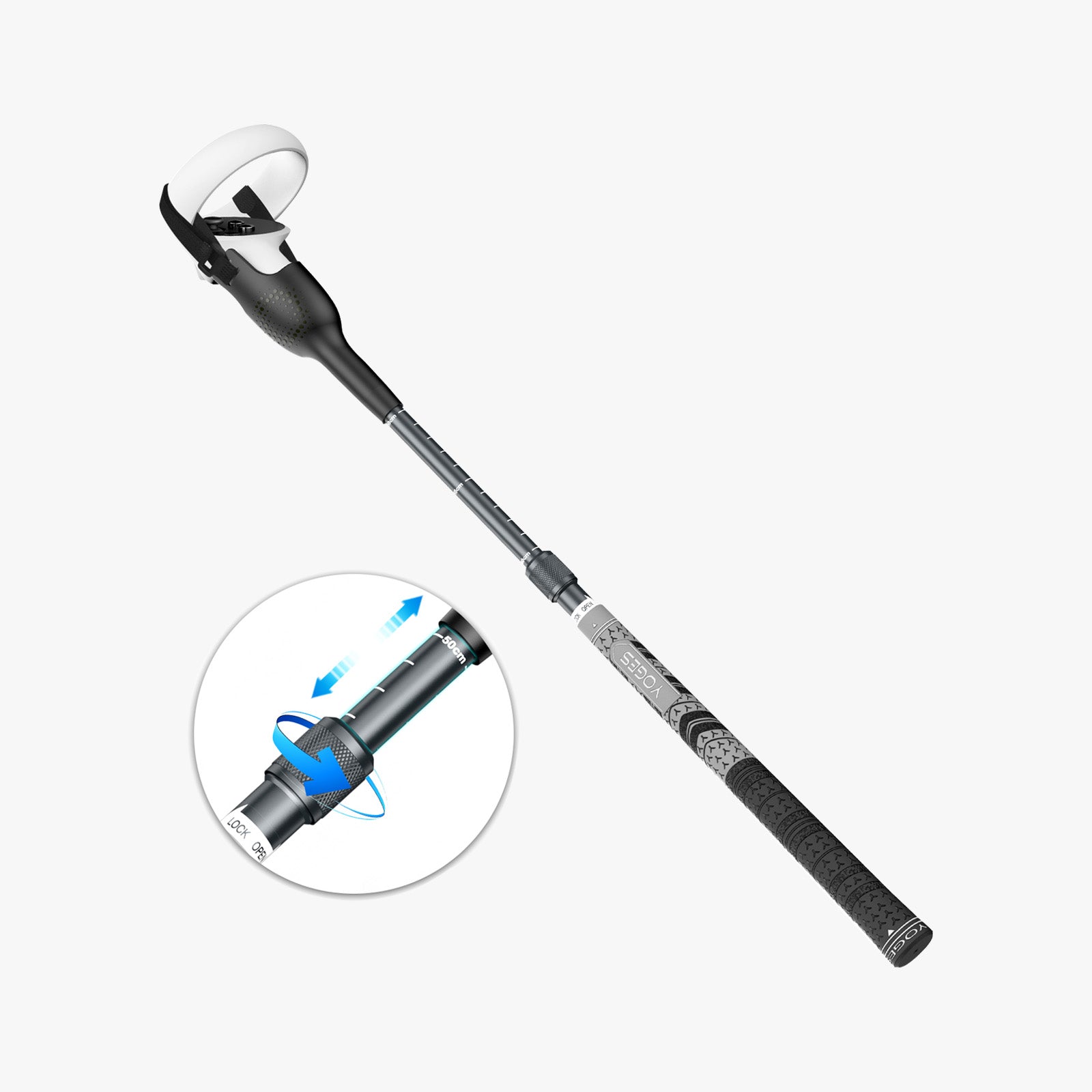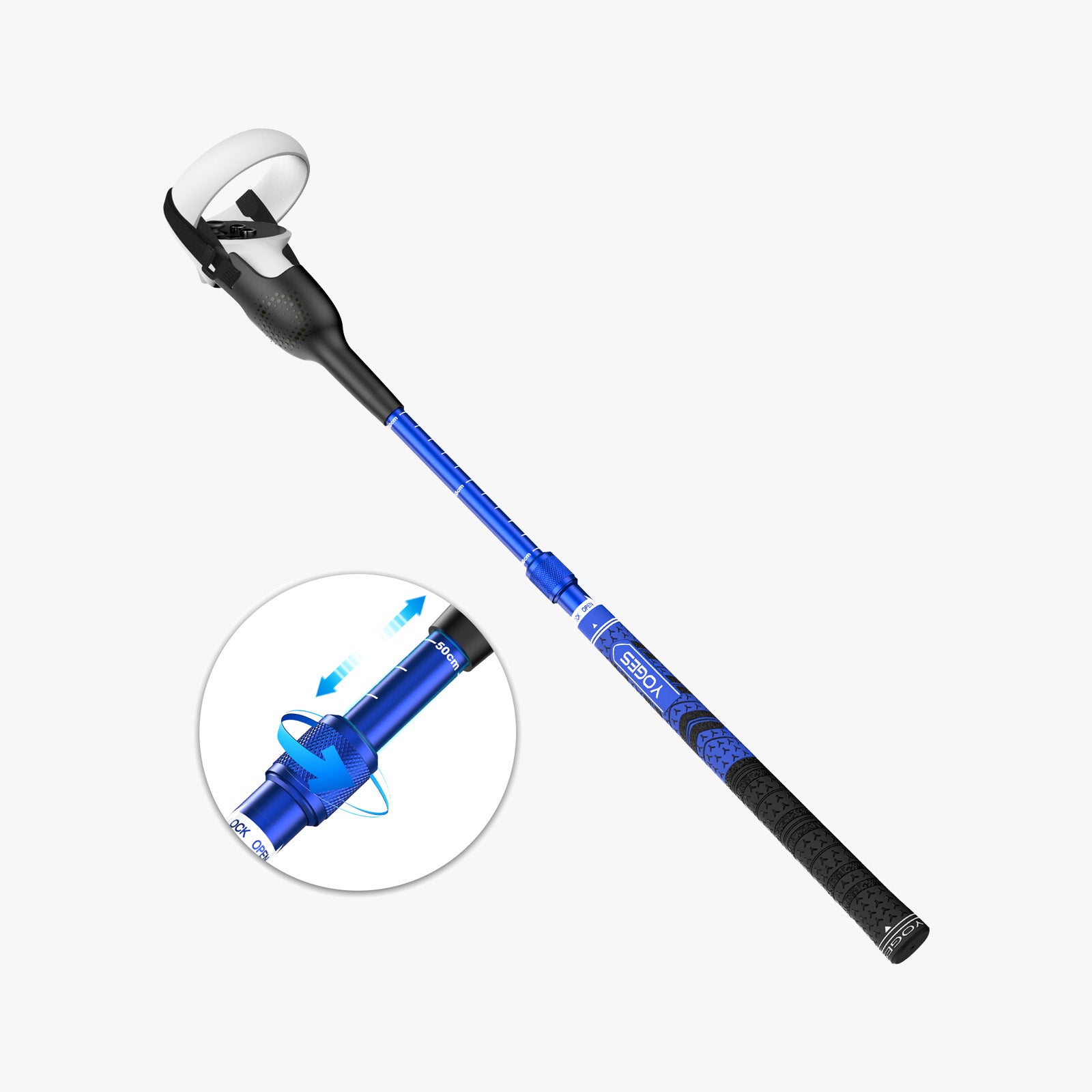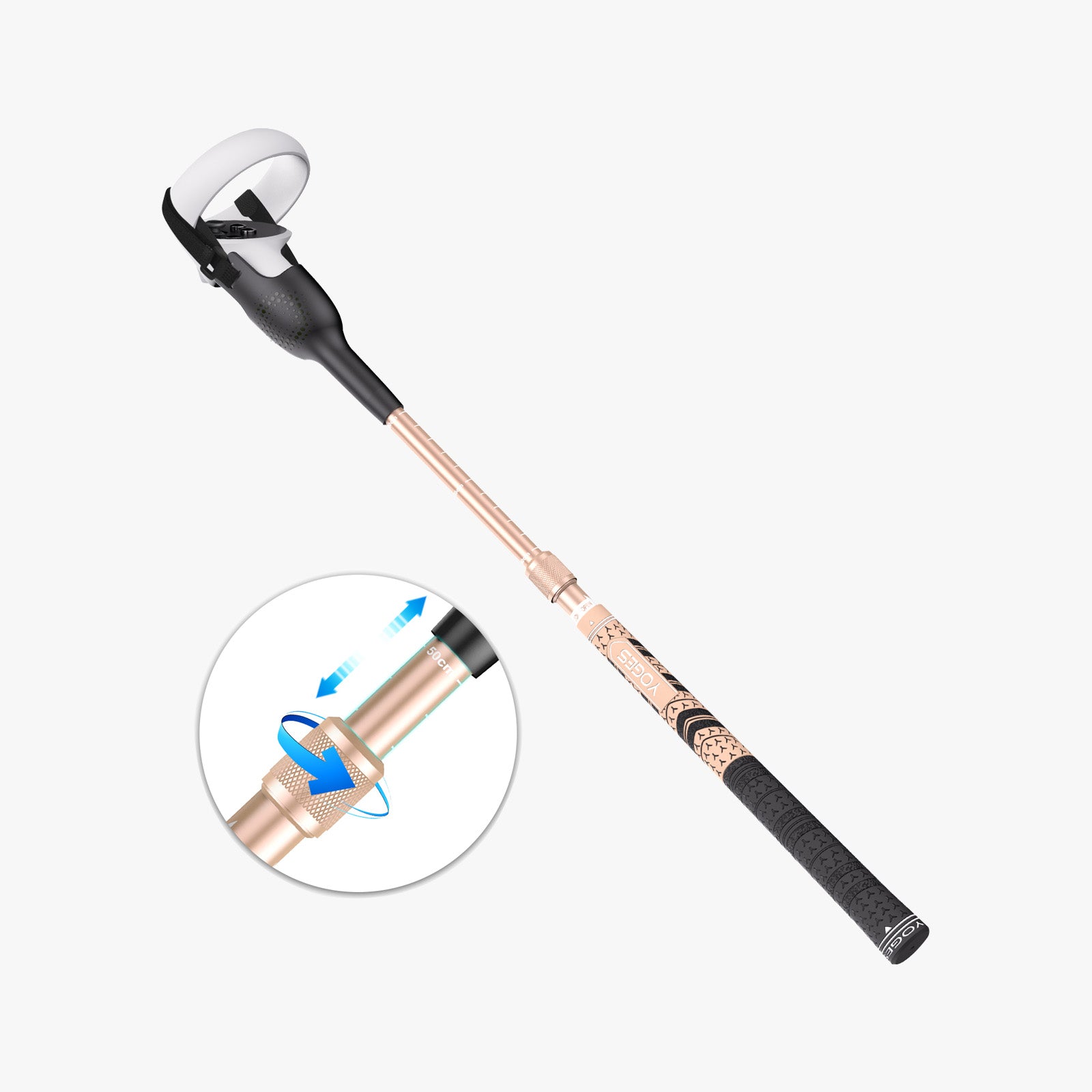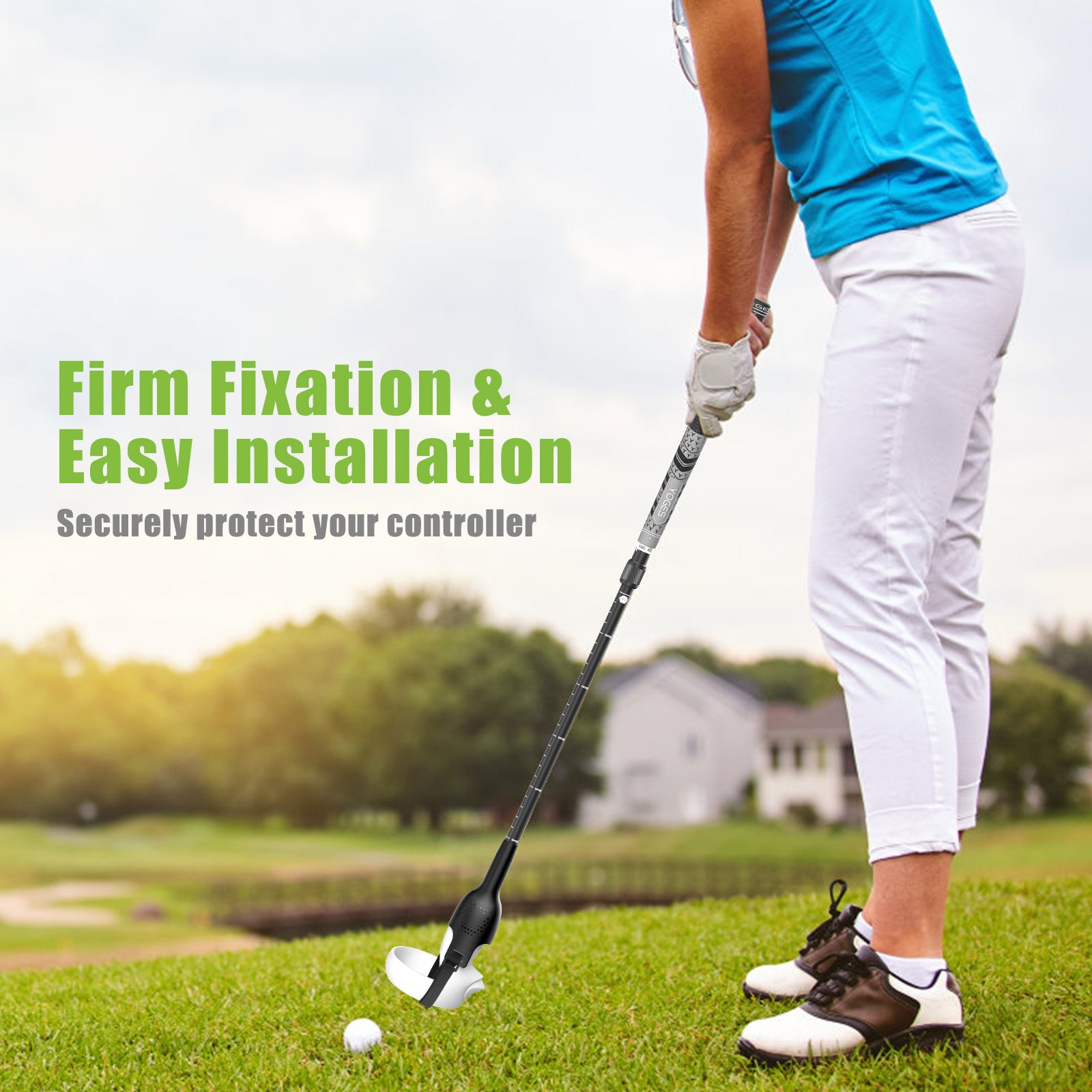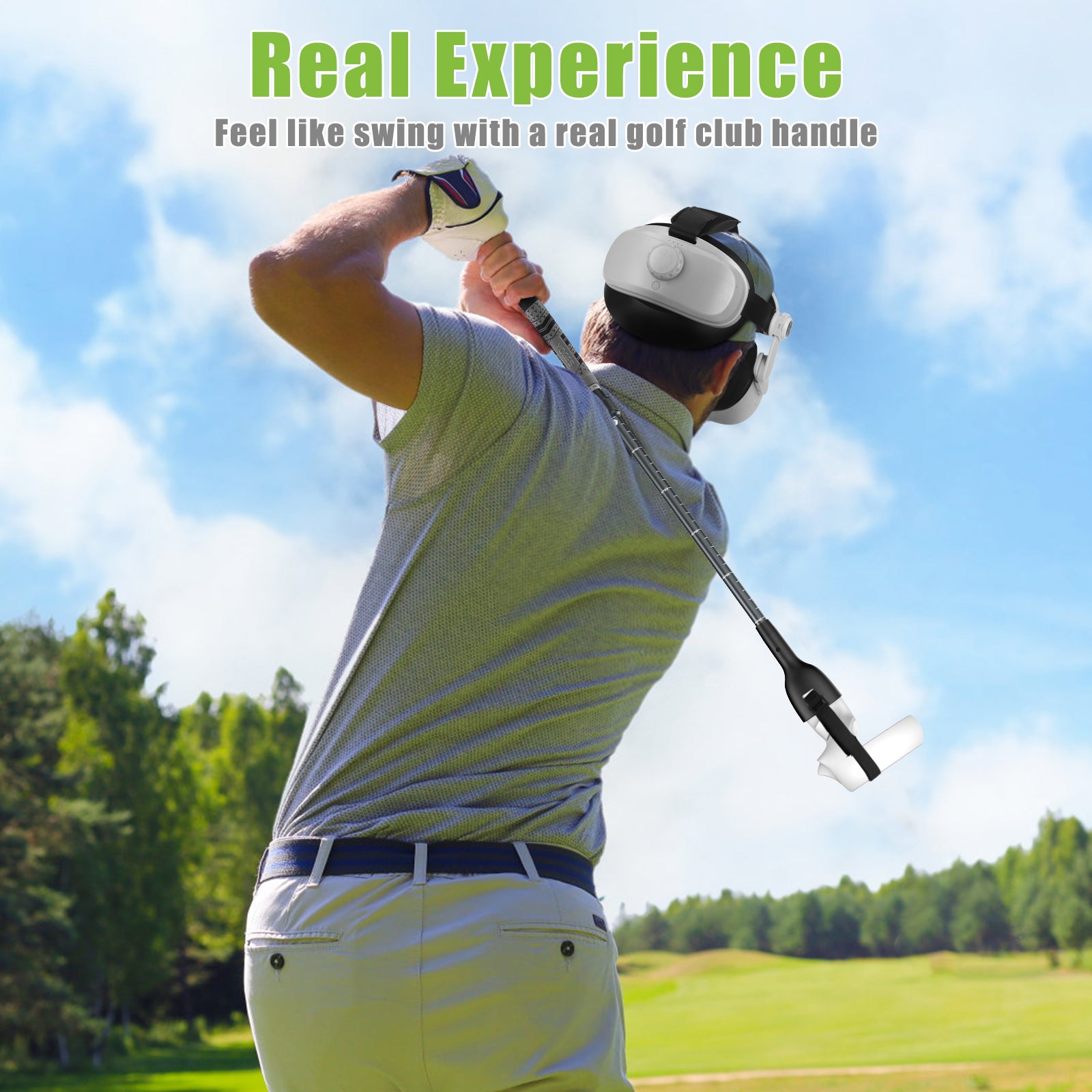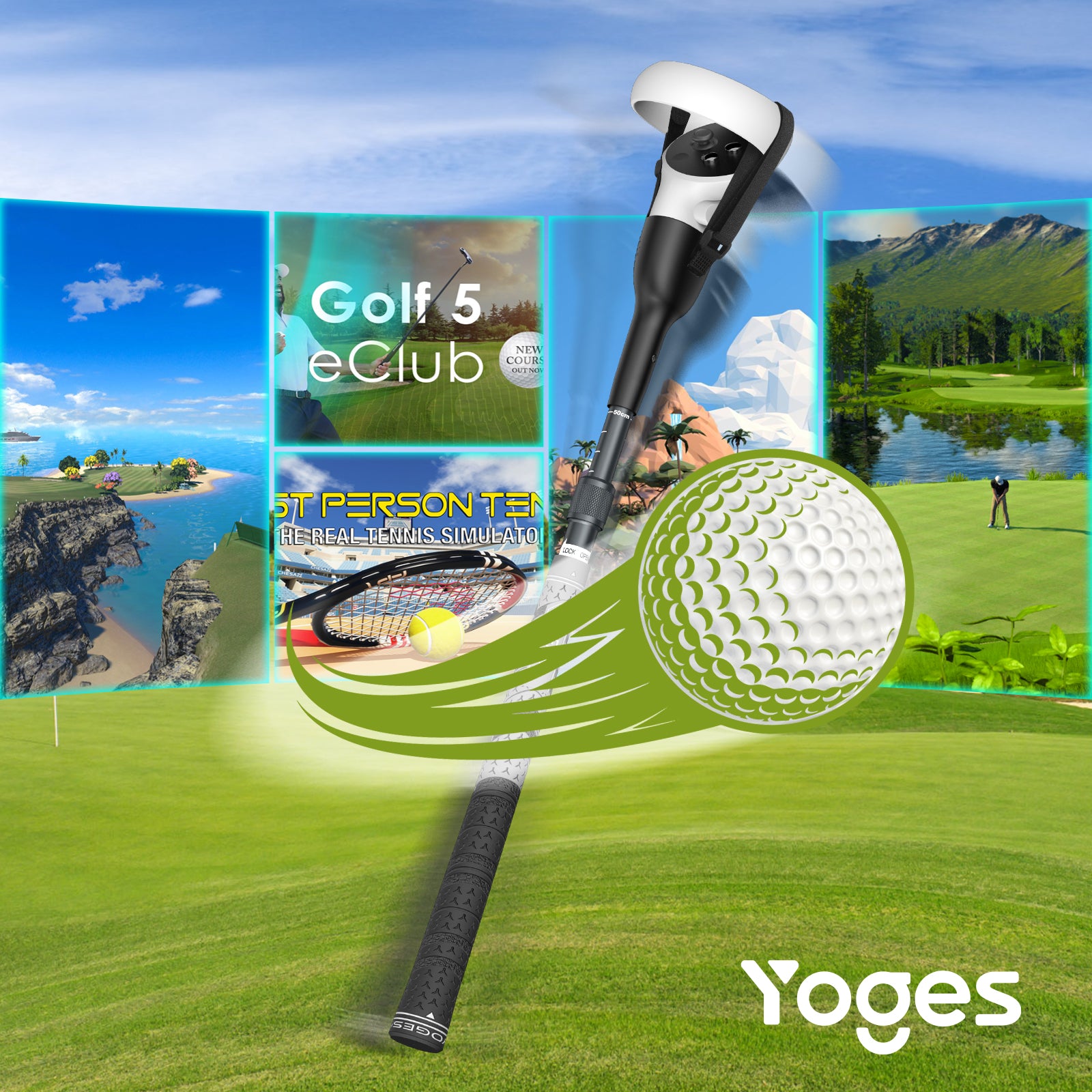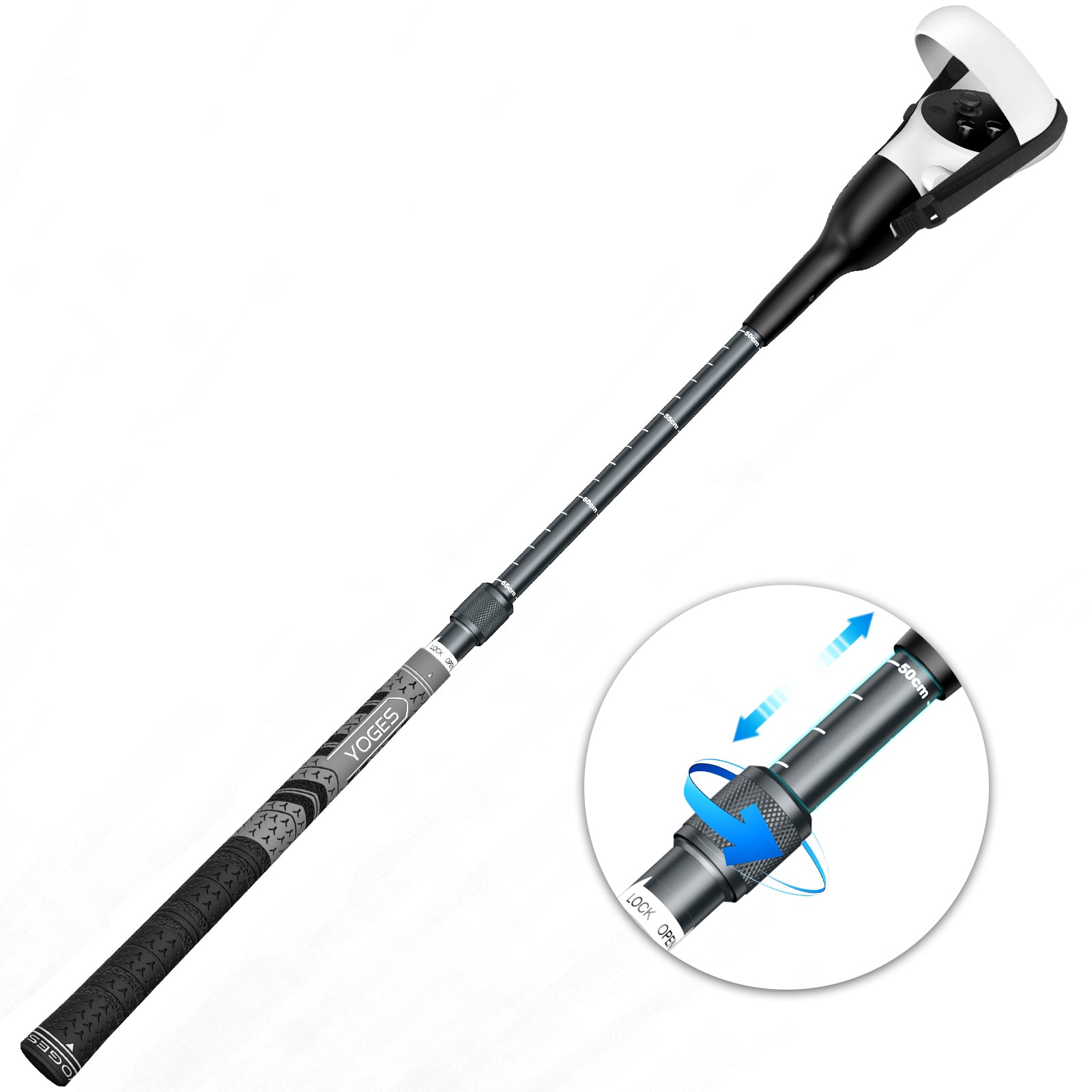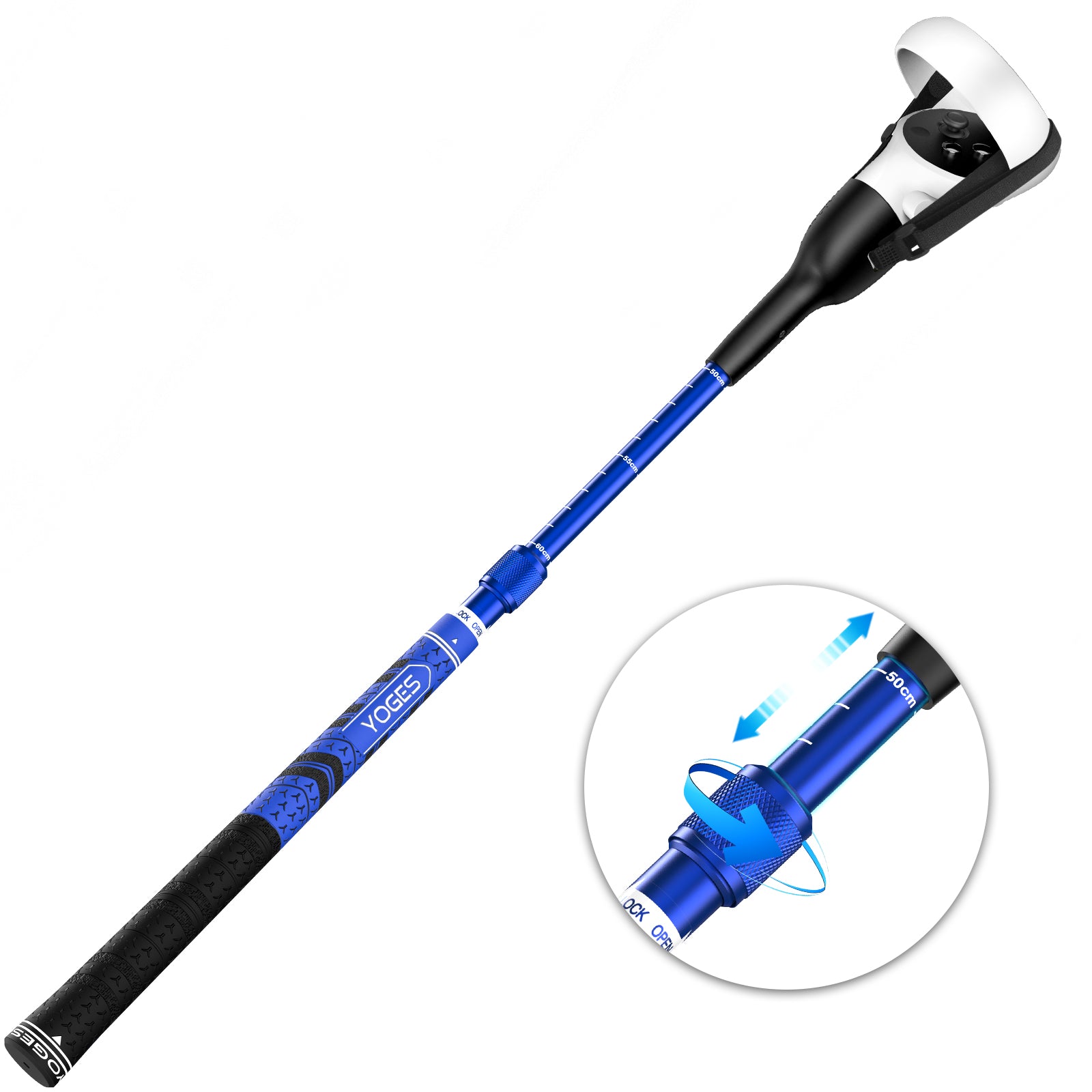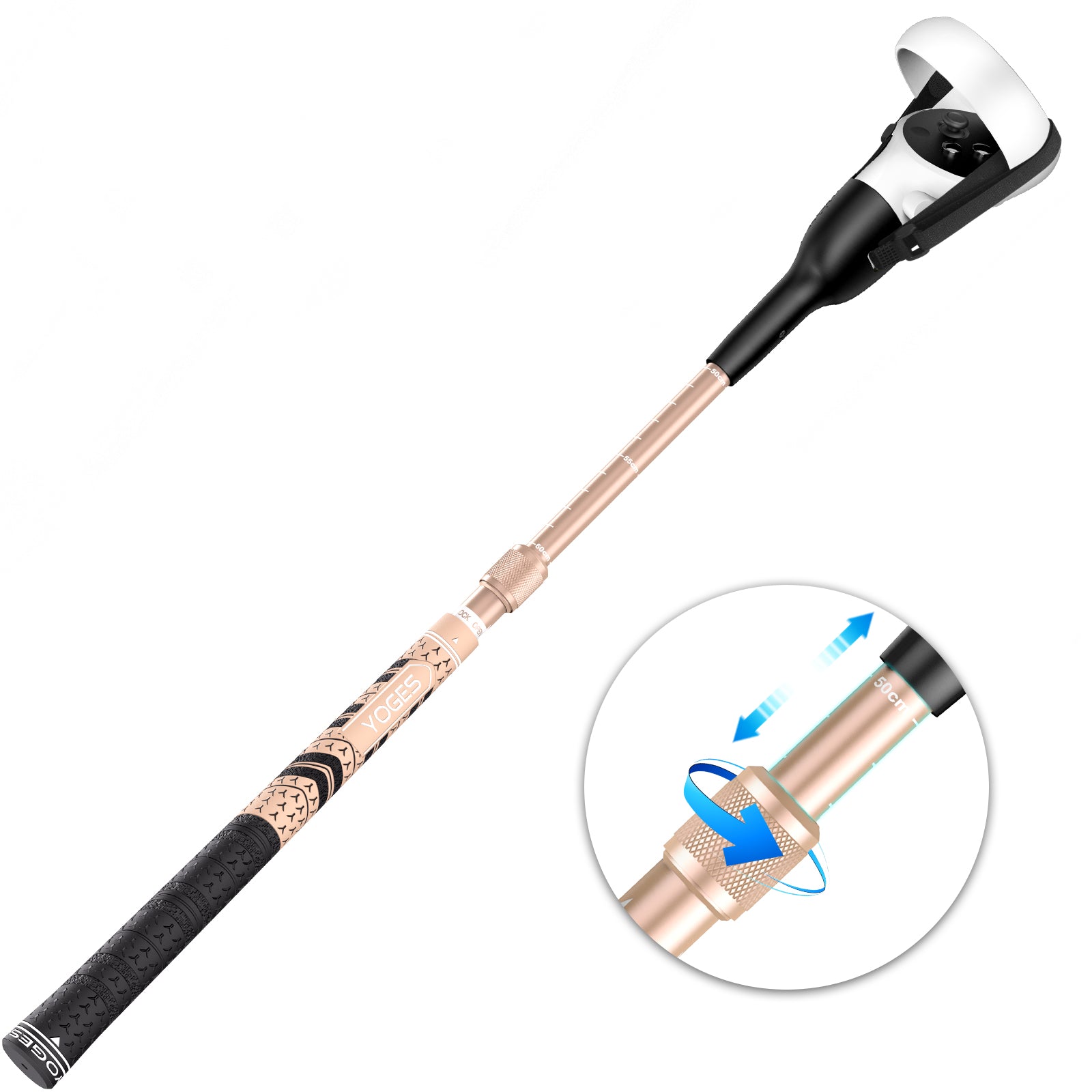 Real Golf Grip -- YOGES vr golf club handle accessories compatible with meta quest 2 controllers, when you play VR games with our vr golf club handle grip, it's like playing on the course with real golf clubs, it's the perfect way to enhance your virtual reality gaming experience.
Adjustable Length for All Ages -- This vr golf club attachment makes playing any golf VR game so much easier, you can adjust the length anywhere between 19.29in/49cm and 29.52in/75cm, and the adjustable height with scale design allows you to customize your vr golf club to the perfect fit and is sure to take your golf game to the next level.
Double Protection -- The vr golf club handle is fixed by a reinforcing dual velcro strap, so there is no need to worry about the vr golf club controller flying out, when you swing the vr golf club hard and the controller still is very firmly, there will be no shaking phenomenon, solid and durable.
Versatile -- Our VR controller attachment is made of high-quality aluminum and silica gel materials and designed for maximum comfort and durability, it can be used with left and right controllers, perfect for VR ball games such as Golf +, Golf 5 eClub, Walkabout Mini Golf, First Person Tennis, etc.
Easy to install -- These vr golf club accessories are easy to install, put the Velcro strip through the hole in the top of the handle grip and after the Velcro strip is passed through the controller, pull the Velcro strip tightly and stick it completely, this is the perfect addition to your virtual reality golf games.
Regular price

Sale price

$45.99

Unit price

per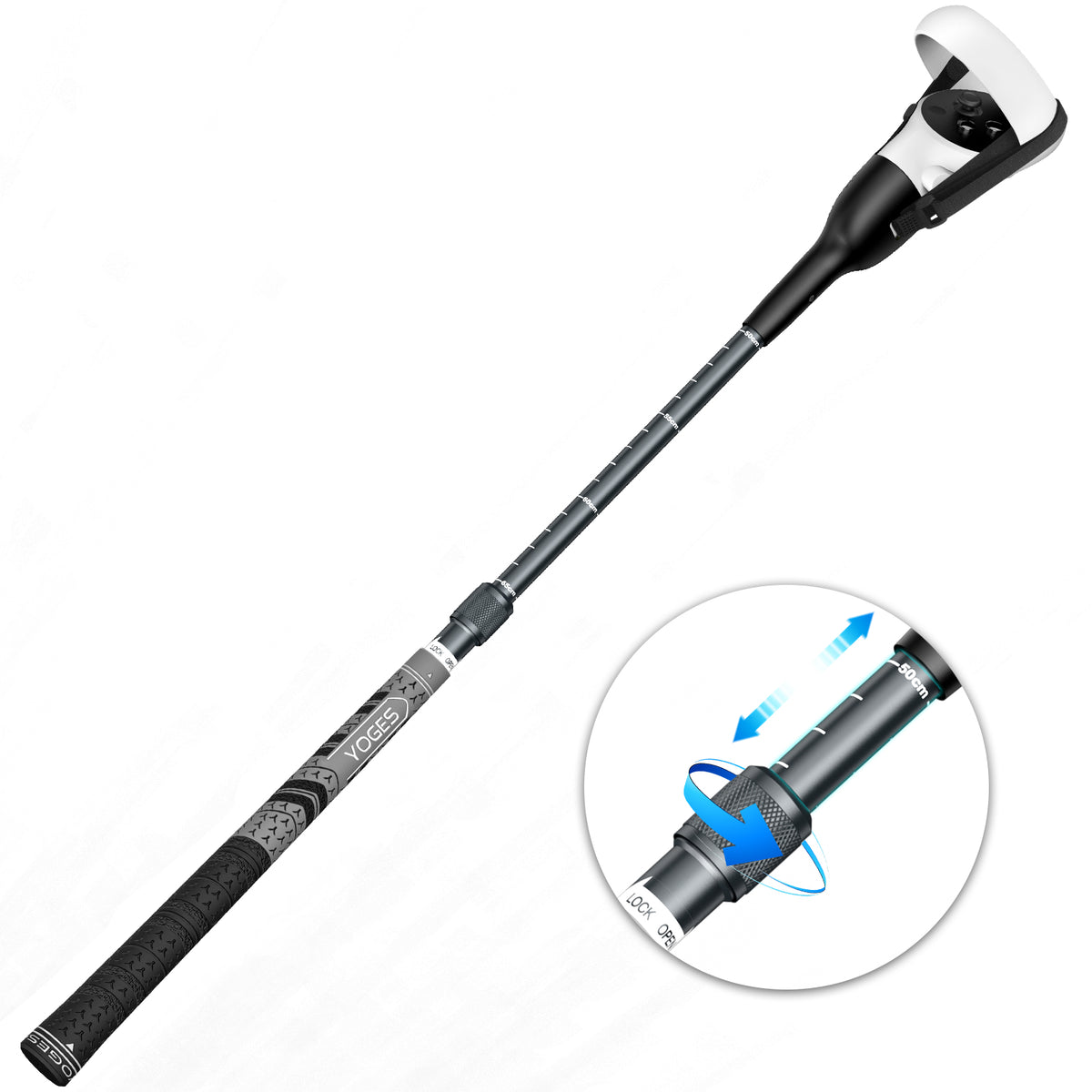 Golf VR Game Handle Compatible with Oculus Quest 2 Controller, YOGES Q6 Adjustable Length Grip for Golf +, Golf 5 eClub
Overview