The Top VR Apps and Games to Experience in 2023: A Comprehensive Guide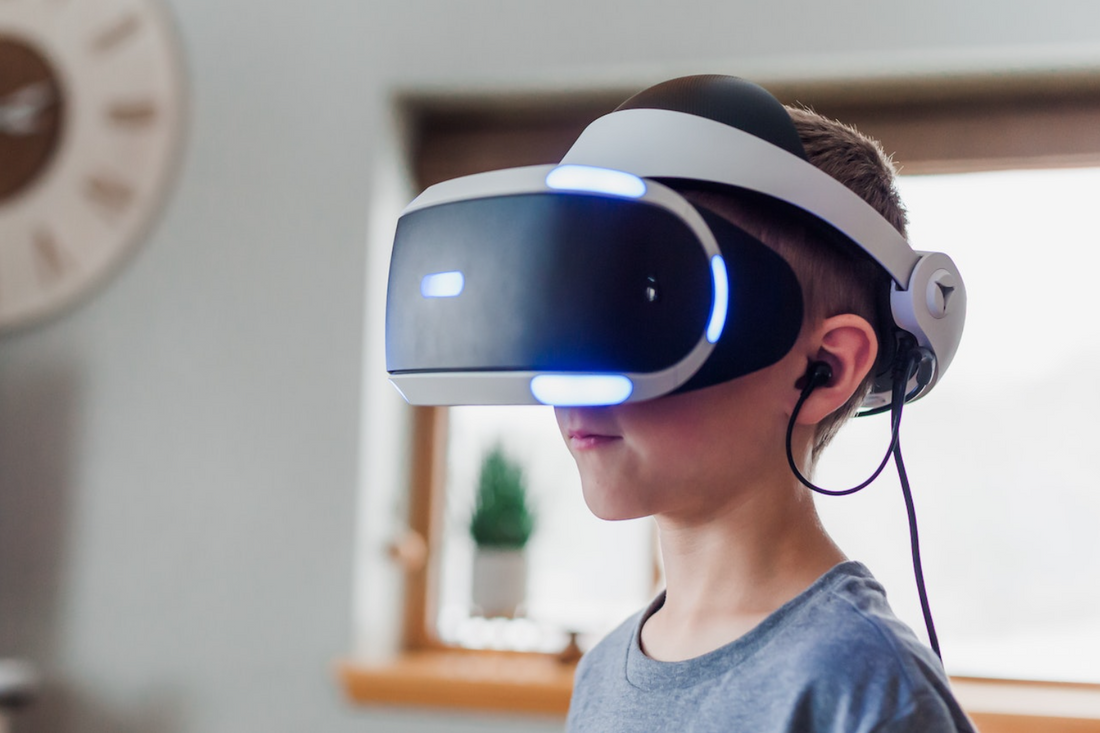 Virtual reality (VR) has taken the world by storm, offering immersive experiences like never before. 
Believe it. As of 2022, the Quest 2 sold more units than the Xbox console, which just goes to show the direction we're heading in. 
Moreover, as technology advances, the boundaries of what's possible in the virtual world continue to expand. 
With a plethora of VR apps and games now available, it's time to explore the top picks for 2023 and discover the benefits of this exciting technology. 
Plus, find out about YogesVR game handle accessories to enhance your gaming experience!
The Top VR Apps and Games of 2023
How to Find the Best VR Apps and Games
Of course, everyone is different and likes different experiences. What you define as a 'best game' is completely subjective to you. However, almost always, the best way to find the best VR apps and games, start by researching online. 
Read reviews from reputable sources, visit gaming forums, and watch gameplay videos on platforms like YouTube and Twitch. 
Additionally, consider compatibility with your specific VR headset and system requirements to ensure a seamless experience.
Tips for Choosing the Right VR App or Game
Consider your interests: Select games and apps based on your hobbies, favorite genres, and desired level of immersion.

Read user reviews

: Gain insight into the pros and cons of each app or game by reading reviews from other players.

Check system requirements

: Make sure your VR headset and computer meet the minimum requirements for each app or game.

Try before you buy

: Take advantage of free demos and trial periods to test out different apps and games before committing.
What are the Benefits of Playing VR Games and Using VR Apps?
VR technology offers numerous benefits, such as:
Immersive experiences

: VR transports you into new worlds, providing a level of immersion not possible with traditional gaming.

Improved hand-eye coordination

: The use of motion controls in VR games helps to develop and refine hand-eye coordination.

Increased social interaction

: Many VR games and apps offer multiplayer modes, promoting socialization with friends and fellow gamers.

Enhanced creativity

: VR apps like Tilt Brush allow users to create and explore art in unique, three-dimensional ways.
Alternatives to Traditional Gaming Consoles
For those who desire a break from traditional gaming consoles, VR offers an exciting alternative. Additionally, consider mobile gaming, cloud gaming platforms, and PC gaming as other engaging options.
Conclusion
The world of virtual reality has never been more exciting, with an ever-growing library of apps and games catering to various interests. 
Explore the top VR experiences of 2023, and don't forget to enhance your gaming sessions with YogesVR game handle accessories. 
Ready to dive into the world of VR? 
Visit the YogesVR store and discover all the exciting accessories and add-ons we have to offer, all designed to transform your VR experience from good to like nothing you've seen before!